Picture it: An intimate wedding at a medieval castle overlooking Florence in Tuscany.
The stuff of which destination wedding dreams are made, no? For Alexandra and Mark, the answer is a big old "yes!!"
Alexandra's Sicilian heritage and Mark's wine business made Italy a meaningful choice as well as informed their celebration's vibe. These two are all about food and family, so that was the element most emphasized. They kept the number of guests to 40, the décor minimal (beautiful florals in white and blush with loads of greenery), and sat everyone at long, rectangular tables. It felt, says Alexandra, like "a big family celebrating the night away."
Magical, right?
The next day, Alexandra donned her Madeleine (customized with a sexy slit!) and Mark his suit…and then it was out to the streets of Florence for a stunning just-married shoot, complete with a pizza pit stop.
Get the details of their celebration and Fiji (Yes! Fiji!) proposal from Alexandra:
How did your sweetie propose?
"Mark and I have always loved to travel and find adventures all over the world. When an opportunity came up for me to go to Fiji for work, it was a no brainer for us to extend the trip for Mark to come and meet me there. He really got into the planning and we were both excited to explore such a beautiful place together. Little did I know he had another surprise planned for me, as well.
The first day he arrived in Fiji, we traveled to the east side of the Island where a boat was waiting to take us to Toberua Island (one of the most magical places I've ever been to). It was only 4 acres of lush gardens in the middle of the ocean, totally secluded with only 16 traditional bures for all the guests/staff. We had a private beach right off our bedroom and felt like we were the only two people in paradise. I still was clueless. We were meant to have dinner on a candlelit pier later that night so we were resting on our hammock together when Mark ran inside to get a blanket. He called for me and when I turned around he was on one knee.  We spent the next 3 days with no cell service soaking in the engagement. I was in complete shock!"
How did you choose your gown?
"Well, to be honest, I always thought if I got married I would do something crazy like wear an emerald green or gold gown. I've always liked being a little different, but when we started planning and the idea of marriage really became a reality—I saw myself standing up there with Mark in something that made me feel like a traditional bride. I love fashion and am always switching up my look, so I knew the dress was going to be difficult to find. Typical me, I avoided booking any appointments all together. Until one day, I was coming home in an Uber and happened to pass the Lea-Ann Belter Bridal shop. I saw the dresses in the window display and called immediately to make an appointment. I had never seen the store before and I just had a feeling. It was the first appointment I made and I found my dress almost immediately. I wanted something simple, but striking—but most importantly felt like me. My mom found the Madeleine and I loved it immediately, but there was something missing. When I asked if I could cut a mega slit up the front (think Angelina Jolie), we were sold! It was so special to have a Toronto designer customize my dress for a born and raised Torontonian. The attention to detail and the fittings were so special to me. I felt like a princess every single time I stepped into the store. Thank you, Vanessa!!!!"
Tell us about your day!
"We wanted something immensely intimate that felt like us—no big production, just amazing food and wine and friends sitting around a table enjoying each other all night. It was as much about us as it was about all our loved ones who were with us. We were adamant about keeping it to 40 people and we somehow achieved that (phew). We always said we wanted two long wooden tables, filled with candles—just rustic. I am Italian (Sicilian) and my husband is in the wine business, so food and family are big for us. To do what we wanted to do, we knew we had to find a destination that was as romantic and moody as us!! So we found a beautiful, small medieval castle on a hillside overlooking Florence in Tuscany. We didn't need to do much—we let the feel of the castle take over and stuck to a neutral color palette (greens, ivory, and a bit of blush pink). My sister was our officiant and although it wasn't a religious ceremony, everyone participated by warming our rings and during dinner we had informal toasts from anyone who wanted to say a few words. It felt like a big family celebrating the night away."
What was your first dance song?
"Best of Me" by Secret Nation (acoustic version).
What was your something old, something new, something borrowed and something blue?
"Something old: My incredible friend gave me a small vial of sand from different mandalas (very sacred Buddhist tradition created by monks)—transmits positive energy and love to keep in my pocket :)
Something new: A bracelet from my mother-in-law
Something borrowed: My mother's earrings
Something blue: Handmade garter from my sister"
Where did you guys go on yoru honeymoon?
"TOKYO! I told you we love to travel. I feel like we didn't plan a full-on honeymoon and have been treating different trips as mini-moons that keep celebrating the marriage over and over for the first year—which I think is kind of cute. I'd go anywhere and do anything with him by my side."
Advice for future brides/grooms?
"Just do it your way and do it together, every decision big or small. Weddings do not need to be stressful!"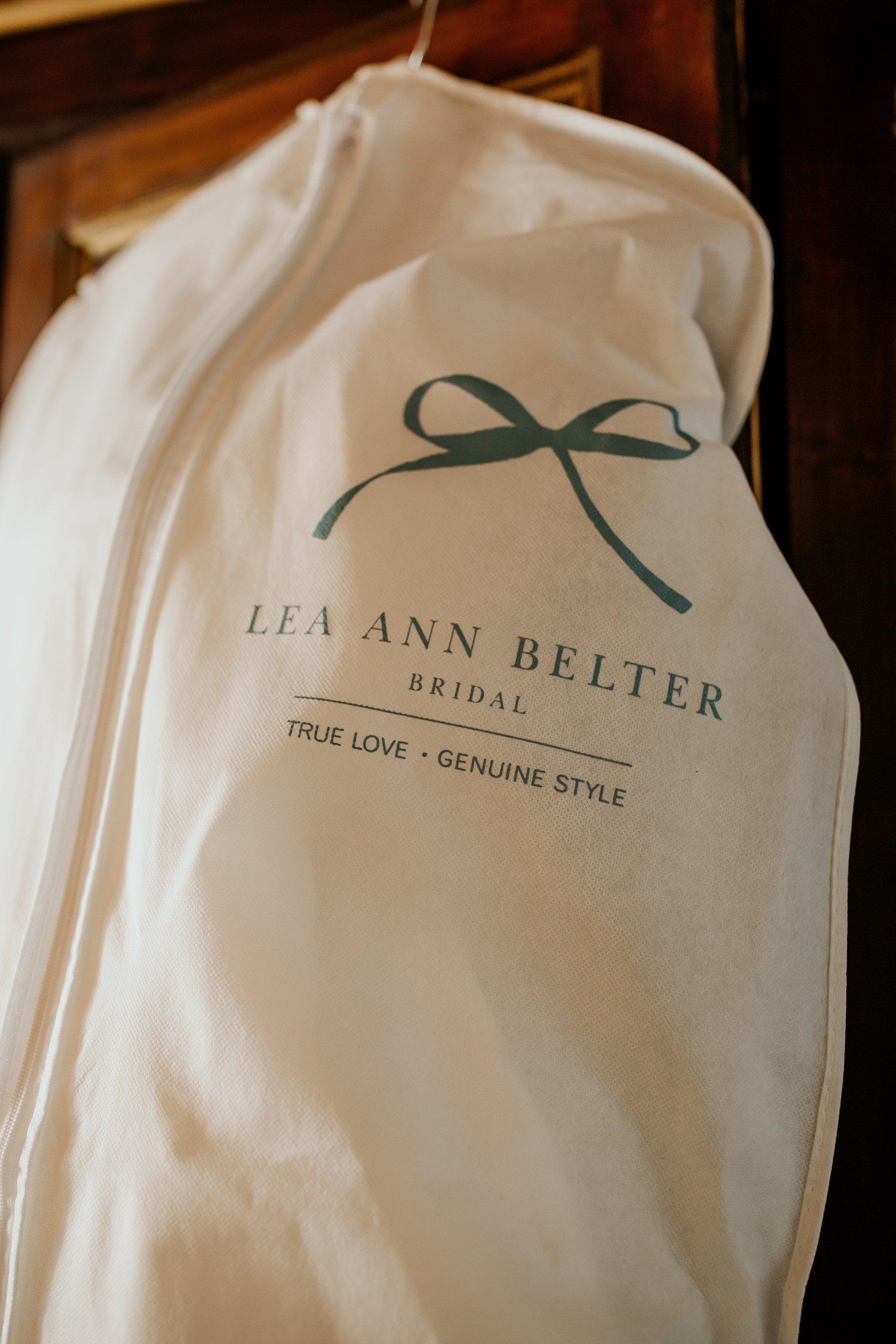 Alexandra + Mark's Tuscan Wedding Vendors
Intimate Tuscan Wedding in a Castle | Alexandra + Mark
April 29, 2019 | Category: Lea-Ann Belter Brides | Tags: custom gowns, destination wedding, Italy, Madeleine